2021 Killer B's Recap
The 2021 Killer B's are in the books. What an amazing, crazy weekend, and the STLDGC could not do it without our club members and supportive community!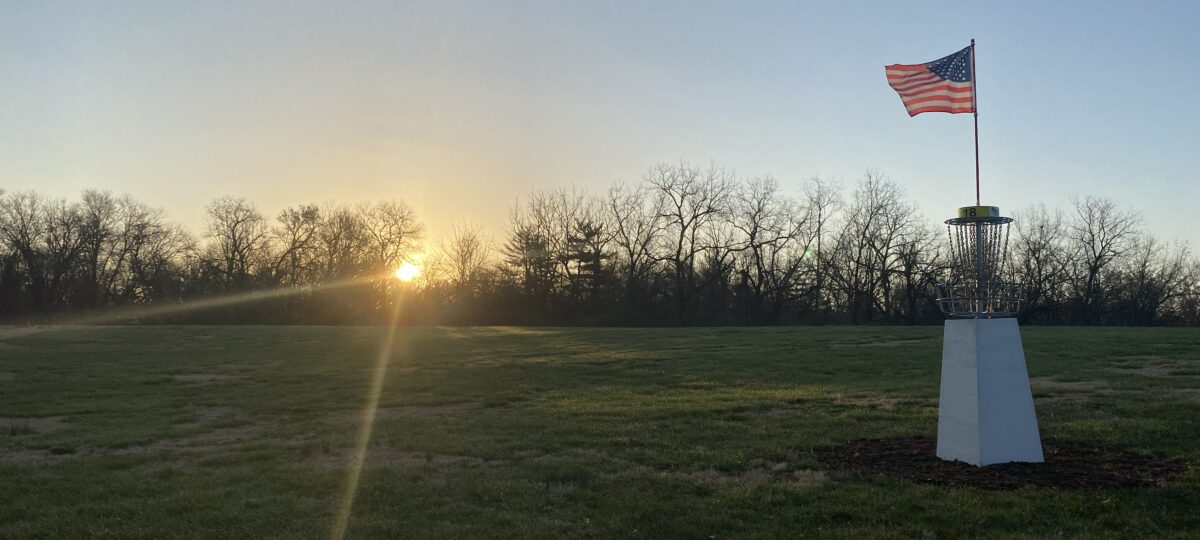 Andrew Presnell Takes Down MPO for Two-Win Weekend
Words cannot describe how incredibly grateful
Jeff Willems, myself, and the STLDGC Board are for this amazing community! What an AMAZING Killer B weekend, and we owe it all to our club members and competitors!
I have no doubt I'll forget a name or two, and my sincerest apologies if I leave you out, but we're truly grateful to all the additional volunteers who helped make this event possible, whether it was helping out day-of or cleaning up our courses:
Coaches Disc Golf
,
Khris Wellington
,
Ryan Koster
,
Ethan Livaudais
,
Tracy Smith
,
Jeff Shannon
,
Jacob Maguire
, the STLDGC Board (love ya'll), and of course… our lovely wives
Irina Neupert
and
Gianna Willems
, for not only putting up with us talking about disc golf every waking moment of the day, but also helping us out in HUGE ways day-of and always fully supporting our passion!
Congratulations to all the division winners of the 2021 KILLER B's! This weekend's competitors fought through some tough layouts as well as crazy wind on both days. Great job to all the winners:
MPO: Andrew Presnell

FPO: Rebekah Kersey

MP40: Tom Matesevac

MA1: Brett Elam

MA40: Jeff Irwin
MA50: Gene Stephens

MA2: Calvin Ciorba

FA2: Virginia Polkinghorne

MA3: Cameron Hawkins

FA3: Nikkolette Beckley

MA4: Bill Funkhouser

MPO: Andrew Presnell

MP40: Roger Reyes

MA1: Chris Mathes

MA40: Stephen Rodgers
MA50: Kim Matheny
MA55: Robert Kozlowski

MA2: Calvin Ciorba

FA2: Virginia Polkinghorne

MA3: Jonas Montalvo (by playoff)

FA3: Amy Blattel
Be on the look out for some awesome coverage from Sky Hyzer Productions
. That crew worked their butt off getting us some awesome footage, so be sure to follow them on YouTube!
A special, special THANK YOU to all of the club's partners and sponsors:
TITLE SPONSOR (and partner) – Prodigy Disc
CLUB PARTNERS – Smokin Aces Disc Golf; Schlafly Beer; Ripper Studios STL; Dark Ace Disc Golf Apparel; Coaches Disc Golf; Van Man Discs; Willfer Designs; Judice Sports & Rehab; Timothy Kaltenbach – American Family Insurance; St. Charles County Disc Golf Club; JEFFCO Disc Golf; MAD GOLF; Godfathers Disc Golf Crewe; Logan University; Gateway Disc Sports; Legacy Discs; Innova Discs; Discraft; Discmania; Dynamic Discs; Latitude 64; Westside Golf Discs; ZÜCA, Inc.; YellowDog Productions, LLC; Instant Imprints Chesterfield; and Waboba
EVENT SPONSORS – Custom Disc Golf Minis; Edward Jones-Financial Advisor: Allison Douglas-Kennon; Team Blackout Disc Golf; Twisted Amanita Dyes and Beads; Nephew's Grille; Britany Horn #112304; Tom Peterson; and the Neupert family
We would also like to thank all our course sponsors who have supported the club by sponsoring tee signs, benches, baskets, etc!!!
The next club event is Logan Memorial on May 29; register here.
AND, if you thought the Killer B's were awesome… be sure and register for the 16th Annual St. Louis Open September 17-19! It's going to be something special! Register here!
– Alex Neupert, 2021 Killer B's Co-Tournament Director