Volunteer Spotlight: Brett Elam
We're sure many of you know him for his amazing touch forehand shots and for his witty comebacks, but he also has been a tremendous part of the growth for our club over the last year.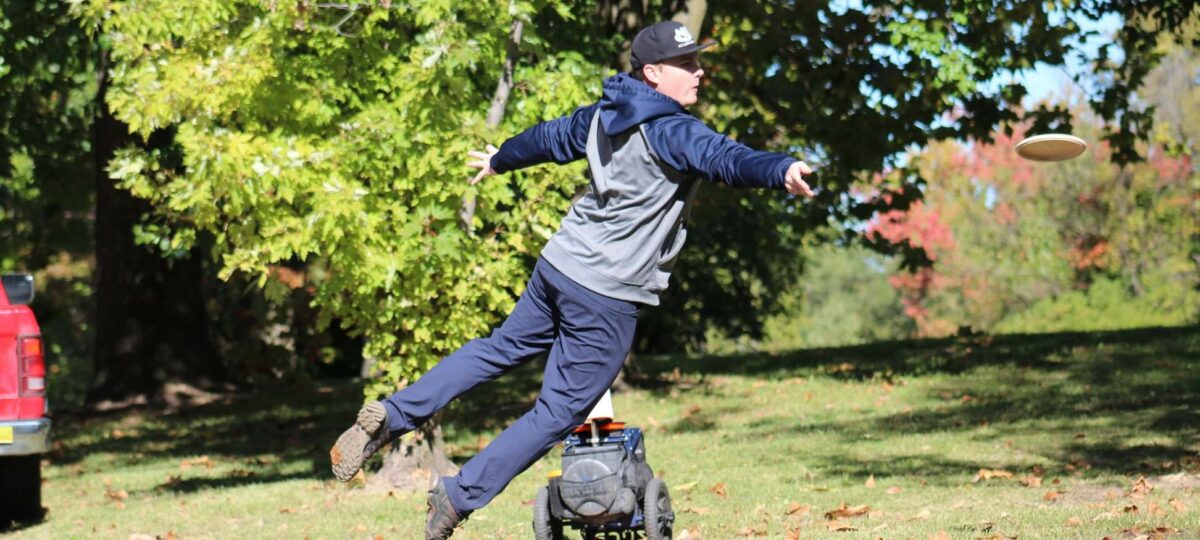 From Forehand Beast to Board All-Star
For most right-handed forehand specialists, stepping up to many right-handed backhand (RHBH) friendly holes typically induces groans coupled with a singular desire of escaping with a par. However, for Brett Elam it's just another challenge to take on and overcome. He showcased that mentality at the STLDGC's first sanctioned event of the year—The Passage—to take home the MA1 win with a 1015 rated second round at Sioux Passage, beating out all other competitors for the hot round at the predominantly RHBH friendly course.  Brett has also brought this same mentality with him in his time on the Club's Board of Directors, and he has already done so much for a well-deserved "Volunteer Spotlight"!
Brett currently serves as the Club Treasurer, but he has does so much more than his job description entails. In addition to bringing some additional business savvy and financial acumen to the financial side of the Board, Brett has helped organize Club documents while assisting with the digital infrastructure for the next generation of volunteers. In terms of leadership, Brett also adds a calming presence to conversations that can get heated. We are all passionate about the sport and our positions, but we do not always agree on the best path forward. In times like these, Brett provides the type of stoic leadership that can objectively help both sides reach their goals while prioritizing each party's feelings—a leadership quality we all should look to as an example. Lastly, Brett recently volunteered to be the Assistant Tournament Director for the 16th Annual St. Louis Open, September 17-19. We are excited about this development, as it has become increasingly clear that Brett's PDGA experience and influence will be another important step in delivering an amazing player experience in September.
Please join us in recognizing and appreciating the Board's latest All-Star, Brett Elam. We are grateful for everything he's brought to the Board and look forward to him taking on additional responsibility for years to come. Thank you for your service!
Additional thanks to the rest of the STLDGC Board of Directors, our amazing Course Captains, and all of our volunteers and members who are working to move the sport and the Club forward.